Table Ronde "Future Imaginaries"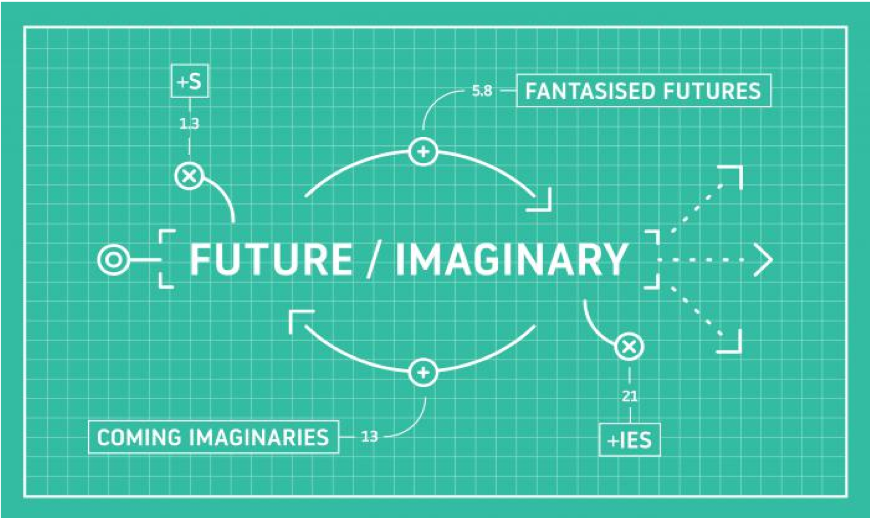 Round table
13.09.2019 – 10:00
Ancien MiN 58 Boulevard Gustave Roch – Ile de Nantes – Frances
LOCATION
The Event
How do imaginations, whether driven by science fiction or innovation discourses, shape our visions of the future? How do those visions in turn guide our present actions and decisions today? Those questions are the starting point of this conference, which oscillates between the imaginary future and the fantasized future. An opportunity to discover multiple points of view that will challenge our representations and expectations of possible futures, whether or not those are desired or forced upon us.
Three speakers, each with their own expertise and experience, will in turn measure up their thoughts to the Western narratives in order to imagine other futures : alternative imaginattions resisting against and dissenting from the dominating narrative, or even a back-and-forth between imagining futures and springing into action today.
For better or worse, mention of the "future" gives birth in our mind to more or less clear visions, that we take the time or not to challenge. How are those future visions made? Who creates them and why? How do we nurture them? Do they confine us? Who benefits from them?
The (fictionnal) company Germaginaire has a stand to show its "imaginary making" activity, a highly-demanded expertise, with well-proven, but discreet, mechanisms. You'lle be able to discover a sample of their leading products and their modus operandi : everything that structures, nurtures and implants an imaginary in the collective mind.
And you, what do you imagine for tomorrow?
Relation to TRANS-
Conference about exploring our collective representation of the futures through multiple lenses. Invited at the roundtable are Nicolas Nova, a multi-disciplinary researcher who studies what people do with technology, Irini Papadimitriou, Creative Director at FutureEverything, and Mawena Yehouessi, artist, curator and PhD candidate who founded Black(s) to the future a transmedia platform nurtured by afrofutirism. Each will challenge western-centric views of the future by proposing alternative visions, showing the failure of some imaginaries and presenting ways to make unconventional change happen.  
The Organizers
Stereolux/Scopitone and Design Friction
Insights / Answering the question asked to us
Irini Papadimitriou
Digging into ancient ethnographic or artistic pieces, to take a step back from current issues and innovations and put them into perspective. This also help noticing how our visions of the future are looping around the same old fears and hopes, taking new shapes but echoing future visions from the past.
Memorable examples of the intervention:
– The Air Loom, an influencing machine by James Tilly Mathews
– Atmospheric Memory and Vicious Circular Breathing by Rafael Lozano-Hemmer
– Bodies of Planned Obsolescence, an art-science research project that engages with the global economy of discarded electronics led by Irini Papadimitriou
Mawena Yehouessi
Our visions of the futures revolve very often around westernised values and  narratives. Does it lead us to an uniformised imaginary of the future? How could we explore alternative future visions, non dominant, or not-focused and not-limited to western narratives and value systems?
Nicolas Nova
Generating discussions to confront future visions : this is a process of division but an element of cohesion.
As a practitioner, using design fiction to create engagement and debate of what would be preferable/unpreferable about the future ; create engagement by mobilizing pop culture references ; balance scenarios with a « 70/20/10 » ratio: immersing into 70% positive things, 20% neutral, 10% negative or dystopic phenomenons.
Memorable examples of the intervention:
– Teachers of Algorithm by Automato
– Helios: Pilot, a Quick Start Guide to speculate about the near future of autonomous vehicles by Near Future Laboratory
Question:
After this round tables, can you give us a "recipe" of thought process that could help a person question their current patterns on how to apprehend the future? If the way we model our thinking is influenced and constructed by the interactions we have in our daily lives and influenced by the choices we make in a model that is growth orientated, what imaginary exercise would you recommend?
Reply/Reflection/Production: