Imaginaries of Climate Pathways – Part 2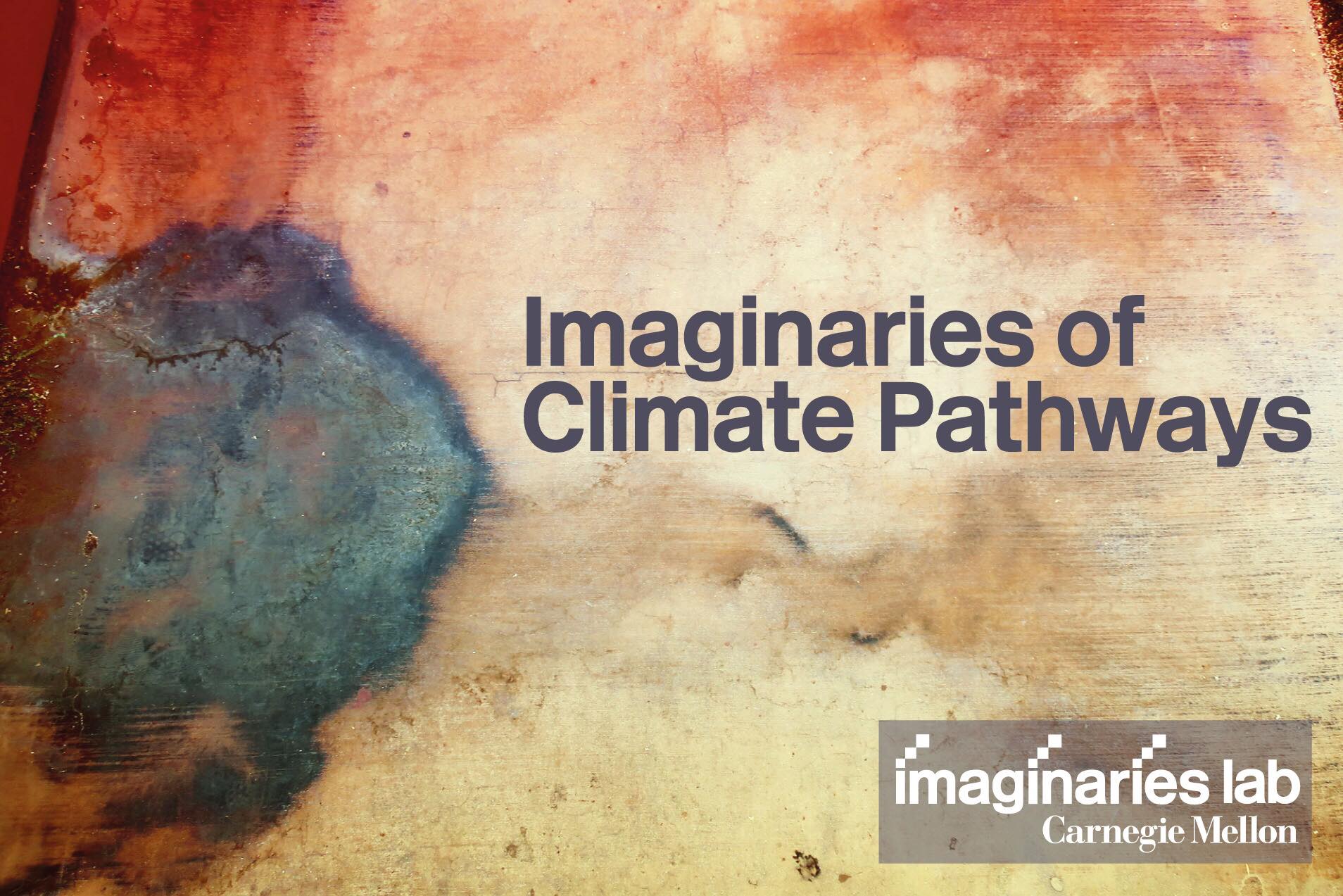 Design Jam
From 03.11.2019 to 03.11.2019 – GMT-5

LOCATION
Carnegie Mellon University, Pittsburgh, PA, USA
The Event
How do we imagine climate change? What futures do we understand, or can we envision, for our own communities or others? It's easy to be completely overwhelmed with powerlessness, and the complexities and uncertainties of the situations we might have ahead of us.
International bodies such as IPCC and climate science researchers have the idea of plural 'pathways' which give insights into possible futures we might experience, but what could they look like in everyday life? How might we actually experience these pathways?
Students are applying design research methods to this topic: investigating how people think about and understand this complex, massive, systemic issue through building models and experiences which enable people to explore aspects of climate pathways and possible futures for our everyday lives. We are doing this via a more intensive weekend 'design jam' format than a traditional course.
Relation to TRANS-
We aim to develop projects that visualize or make experiential very tangibly, that the different paths and choices ahead of us are about TRANS-itions, whether formally seen as part of sustainability transitions or transition design or just transitions or something else. But the projects will also aim to TRANS-late these potential futures into different forms of engagement than graphs or textual descriptions.
The Organizer(s)
Dan Lockton is Chair of Design Studies at Carnegie Mellon University in Pittsburgh, USA and founder of the Imaginaries Lab. He's an interaction designer and researcher interested in questions of how we understand the world – institutions, the environment, cities, infrastructures, technologies and complex systems around us – how they, in turn, understand us, and how design can help us understand our own agency differently in imagining and creating futures.
Question:
How can this new understanding of life, and of our relationship with non-humans, help us navigate (ou at least plot our path) towards a collectively sustainable world?
Reply/Reflection/Production: