Last in Translotion : Hybridons nos imaginaires !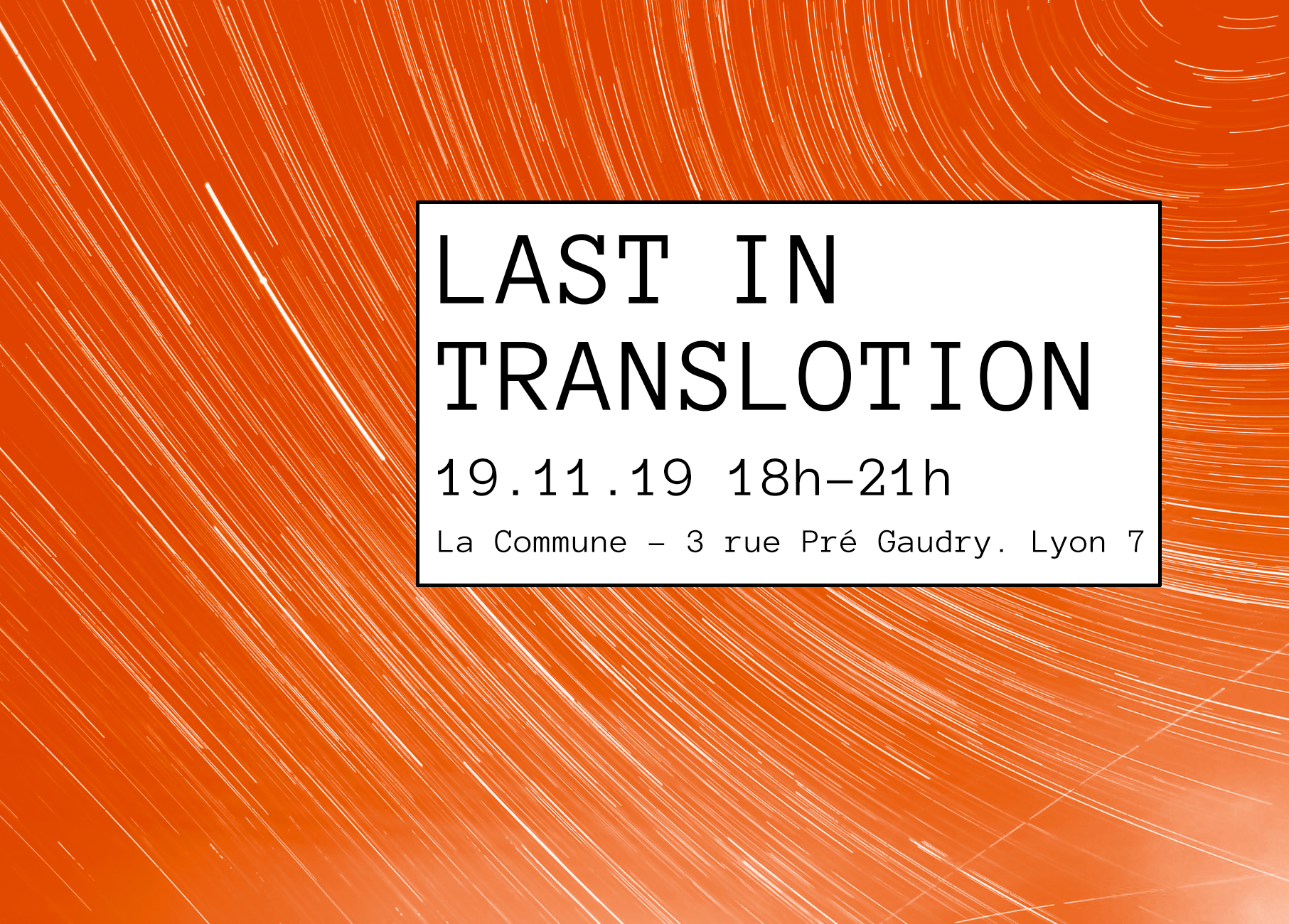 Atelier
From 19.11.2019 to 19.10.2019 – 18:00 GMT +1
3 rue du Pré-Gaudry
LOCATION
La Commune - Lyon, France
About the event (FR)
On peut imaginer un monde plus démocratique, une agriculture plus écologique, des mobilités plus douces, un rapport au vivant plus respectueux, un travail plus épanouissant… Mais quand on croise ces thèmes, qui sont souvent pris isolément, pour raconter une histoire ça donne quoi ?Une démocratie qui accueille les non-humains, ça fonctionne comment ? Quelle place peut-on donner à l'agriculture dans le travail de ceux qui ne sont pas paysans ? En quoi la biodiversité et la mobilité douce peuvent se nourrir mutuellement ?
Nous vous proposons un exercice de translationpour emporter les imaginaires des uns vers les imaginaires des autres et leur permettre de s'enrichir mutuellement ?
Cette rencontre de fertilisation croisée des imaginaires nous permettra de découvrir l'imaginaire des autres, bousculer nos propres représentations, réécrire ensemble des histoires du futur, crédibles et désirables, et passer un bon moment à créer ensemble.
Concrètement, lors de cette journée à Lyon, nous échangerons avec quelques auteurs de récits prospectifs qui nous parleront de leurs créations. Puis, nous jouerons avec ensemble en y amenant, par translation, des personnages décalés. Et nous inventerons la suite ensemble…
Programme indicatif
Événement gratuit et ouvert à tous (Inscription ici)
Programme
18h : Découverte de nouveaux récits – Présentation et discussion en petits groupes avec les auteurs/autrices invité.e.s.
19h30 : Fertilisation des imaginaires – Les participants seront invités à jouer en petits groupes au jeu de la « translotion », en amenant un personnage décalé dans l'univers d'une des œuvres présentées.
20h15 : Mise en commun de ces pistes narratives créées par les groupes et discussion avec les auteurs/autrices.
21h : fin de l'atelier. Vous serez libres de rester pour partager un verre ou un repas avec nous à La Commune.
Organizer (s)
Organisé par Imaginarium-S
Invités:
Annick Charlot, danseuse et chorégraphe de la Compagnie Acte, nous parlera de sa dernière création PUBLIC.QUES! pour nous amener à imaginer différemment la place des femmes dans l'espace public.
Benjamin Mayet nous présentera Le Dehors de Toute Chose, son adaptation du roman de science-fiction d'Alain Damasio, La Zone du dehors, sous la forme d'un monologue théâtral.
Anne-Caroline Paucot partagera avec nous ses Contes des 1001 Futurs pour nous embarquer dans d'autres manières de raconter l'avenir.
D'autres invité.e.s seront annoncé.e.s prochainement.
Question:
How can we continue to visualize and communicate the interconnectedness of the issues we face in a way that doesn't make it all feel overwhelming, but on the contrary, let us know its within grasp?
Reply/Reflection/Production: